FIDO Alliance Korea Working Group conducted a review of the FIDO Hackathon-2019 Developer Support Program on 25 and 29 to select 14 teams to participate in the mentor program for three months from next month.
25 teams of universities, industry-university cooperation companies, and small and medium-sized venture companies participated in the presentation evaluation conducted at the Seocho headquarters of the Korea Electronics Certification and the SK Telecom Bundang office on the 29th.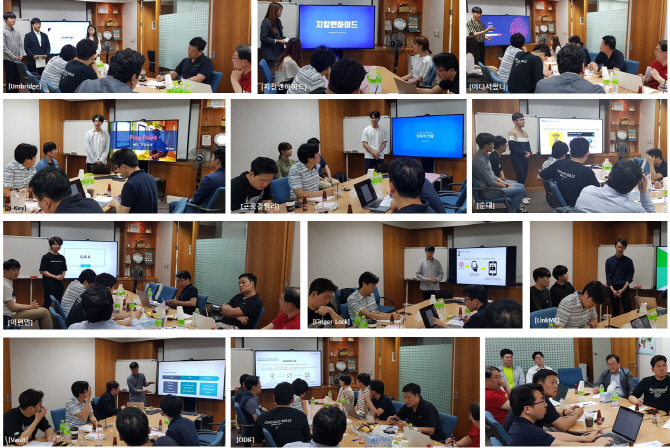 FIDO Hackathon on May 29 at the SK Telecom Bundang Office
The team and team members that will participate in the mentor program run by Samsung Electronics, BC Card, Samsung SDS, SK Telecom, LINE, Korea Electronics Certification, eWBM, Yubico, Aircube, VP for 3 months after passing the announcement. These include KAIST, Soonchunhyang University, Inha University, Seoul Women's University, Kwangwoon University, Soongsil University, Kyung Hee University, Sejong University, Social Mix, Korea Information Security Management Institute, TEEware, Osrium, and Link Me.
FIDO Alliance Korea Working Group, Technical Delegate and Kim Dong-ho, co-leader of the FIDO Alliance, participated as one of the judges. We are happy to have teams selected to experience the capabilities of the venture accelerator in the FIDO Alliance global ecosystem. "
By Kim Hyun-ah
http://www.edaily.co.kr/news/read?newsId=01243126622494496&mediaCodeNo=257&OutLnkChk=Y